Therri'cill of Luminion, Aeromancer and your God
Staff member
*A long piece of parchment is hung on the notice board of all nation capitals The silver glittering lettering says:*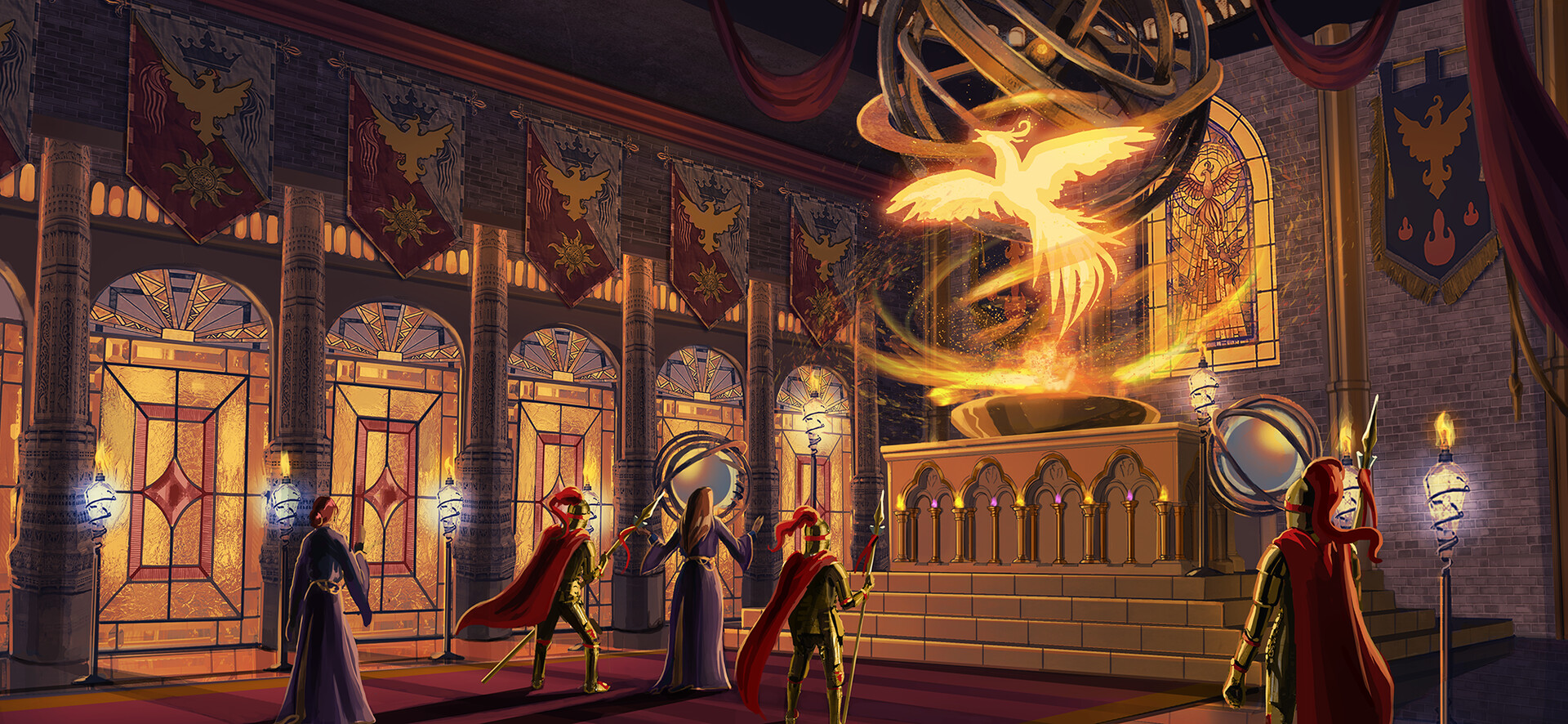 A beacon rekindled

At the dawn of 1523, the silver bastion of the north, Aerial, was taken from its people by the chaotic hordes of Zarzareth, the lord of blight.
The people have suffered and bled. But this is no longer.

Through the heroic actions of Miss Ya'el Othorion and her band of troops, they managed to drive away the demonic influence and retook what is rightfully ours.
The Glade of Dragons is once again united under the banners of the Enlightened Kingdom and her allies and Lilith's taint has been banished once more.

To celebrate this heroic conquest, a feast will be held for all people of Eden to attend and acknowledge this new chapter for the Enlightened people.
With the reclamation of Aerial, a new Lord-Regent will need to be chosen to follow in the footsteps of its last ruler, Lord Eldrin Faerendaerl.

It is by my right as Therri'cill of the Enlightened Kingdom and the Mother's blessings that I name the new Lady-Regent of Aerial to be Miss Ya'el Othorion, the hero of the northern 'cill. She will be inaugurated during the upcoming celebrations in the city.

All are welcome to meet the new Lady-Regent and attend further celebrations. Plenty of music, drink, and food will be available.
Furthermore, to celebrate this historic moment, a joust will be held for all knights of Eden to take part in. The victor will be granted a great sum of 2000 Andros.
Please ensure to take your personal horse and kit if you wish to take part.
​
Signed,

Therri'cill Aldir'tor Zaithrall.​

*A small stack of pamphlets are placed next to the letter*
[==================]
To sign up for the joust, please send this pamphlet
back to Luminion before the start of the event.
=-=-=-=-=
Name & House:
Nation of origin:
Race:
=-=-=-=-=
[==================]
(Post this template as a reaction on this post to sign up)

OOC:
The event will be held on the 25th of September at 21:30 CEST/3:30 PM EST.
​