Therri'cill of Luminion, Aeromancer and your God
Staff member
The Luminion Masquerade.
Son's Day Celebration 1527.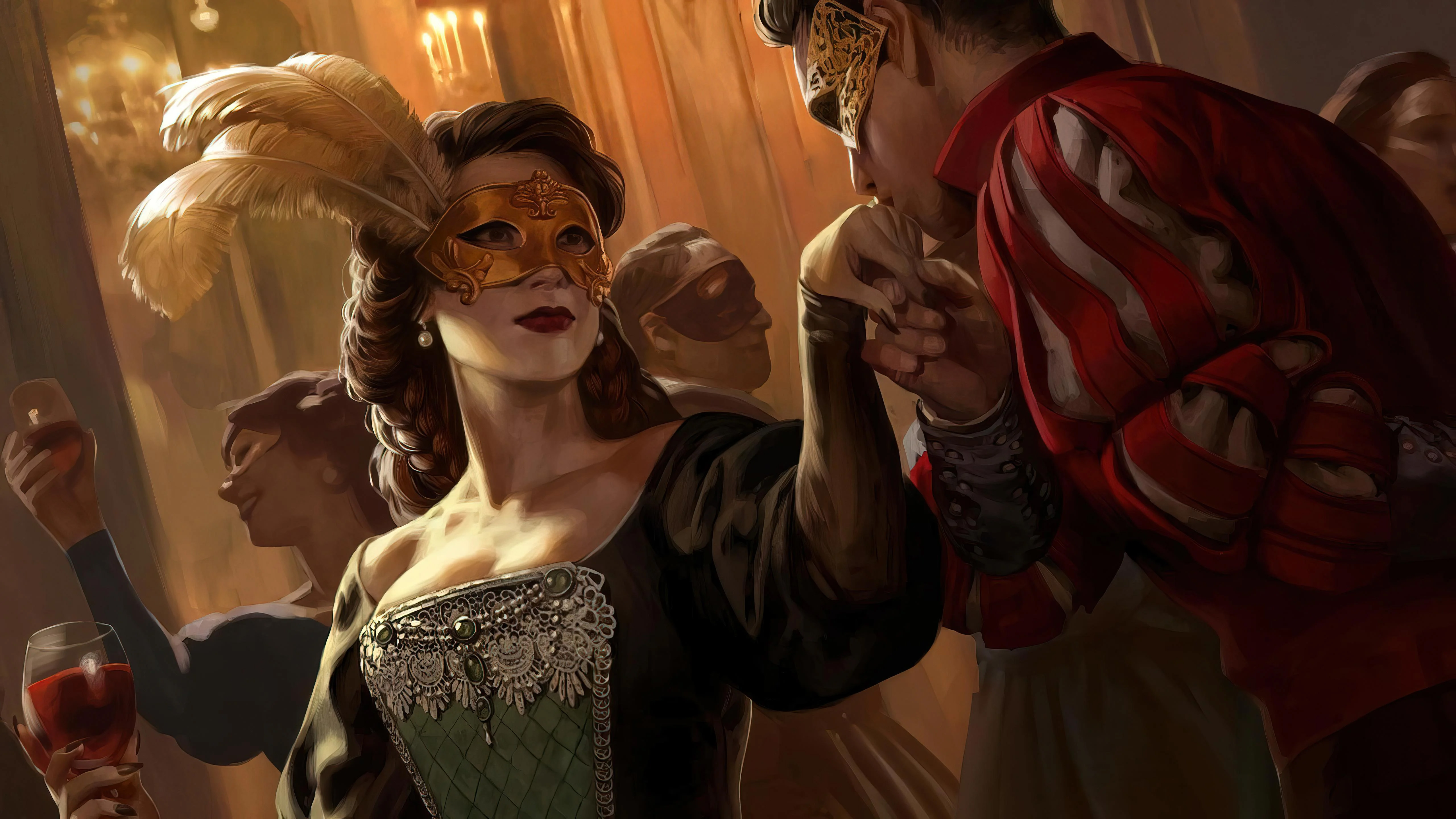 [!] A letter would be sent out to all major towns of Eden. In glittering silver ink is written:




As Lilith passes Eden through the void once again, the 'cill gather to commemorate the tragedies of the Age of Fallen Spires and the victory over the cursed 'lunn.
The season of mourning has begun, yet the Therri'cill opens his door for all to come together and celebrate victory for the light as one.

Each attendee is asked to wear a mask of their choice and come in their best outfits.
The mask allows for some sense of anonymity, making it possible for friends and foes to come together for this celebration in peace.

There will be plenty of music and dancing. All with no ill intent are invited to come to participate in the festivities.
Partners are optional but highly encouraged!







Activities include:

​

Dance of the Silver Phoenix


The evening will begin with a dance in the starlight hall under the guidance of the finest musicians of the Luminous court. This is the time for guests to mingle and find a dance partner. Great sums of Andros and material gifts will be awarded to the couples with the best dancing.



Wine tasting


During the period of dancing, a wine tasting corner will open up where all guests are able to taste the newest produce of the Luminion vintners before it is released to the public. There will be a range of sweet and dry wines that are specially crafted with a new recipe for this special occasion.



A contest of attire


The evening will conclude with a contest of the best dressed. The winner will be chosen by a host of three judges who are well versed in the fashion trends of Azari attire and a public vote. The prize for the winners will be a generous sum of money and a collection of the new range of unreleased wines.

OOC: The event will be held on Sunday the 31st of July 2022 at 21:00 CEST / 3 PM EST.
​