⋆。°✩❖
Grala Undersky
❖*:・゚✧*:・
✧˖°❀˖°✧❀

❀✧˖°❀˖°✧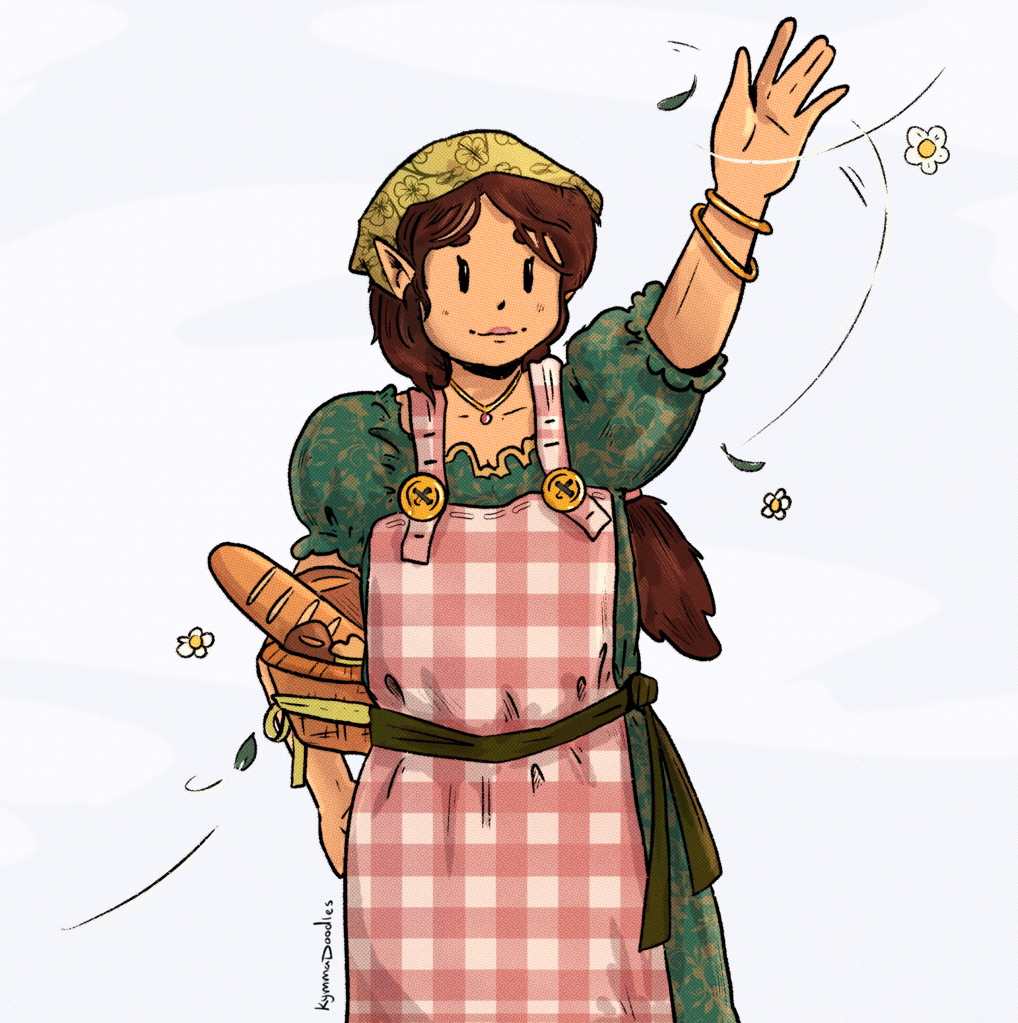 ༻❁༺
All you knead is loaf.
༻❁༺
Bonus image (sketch)
✧˖°❀˖°✧❀
❀✧˖°❀˖°✧
​
​
Gender
:
Female (she/her)
​
Grala Undersky, a kind-hearted halfling, stands petite in stature with a warm smile that lights up her face. Her arms bear a subtle muscletone from years of kneading dough, a testament to her craft. Adorned in a checkered apron, she exudes a sense of comfort and invites all who cross her path into the world of her delectable creations.
​
​
History and aspirations:
​
Grala Undersky embarked on a journey to share her delectable treats with the world. From humble beginnings in a small village, she honed her skills, spreading joy and warmth through her delicious creations. Now, with a rolling pin in hand and a smile on her face, Grala seeks new adventures as she pursues her dream of running a bustling tavern in the vibrant city of Luminion.
​
​
✧˖°❀˖°✧❀ ❀✧˖°❀˖°✧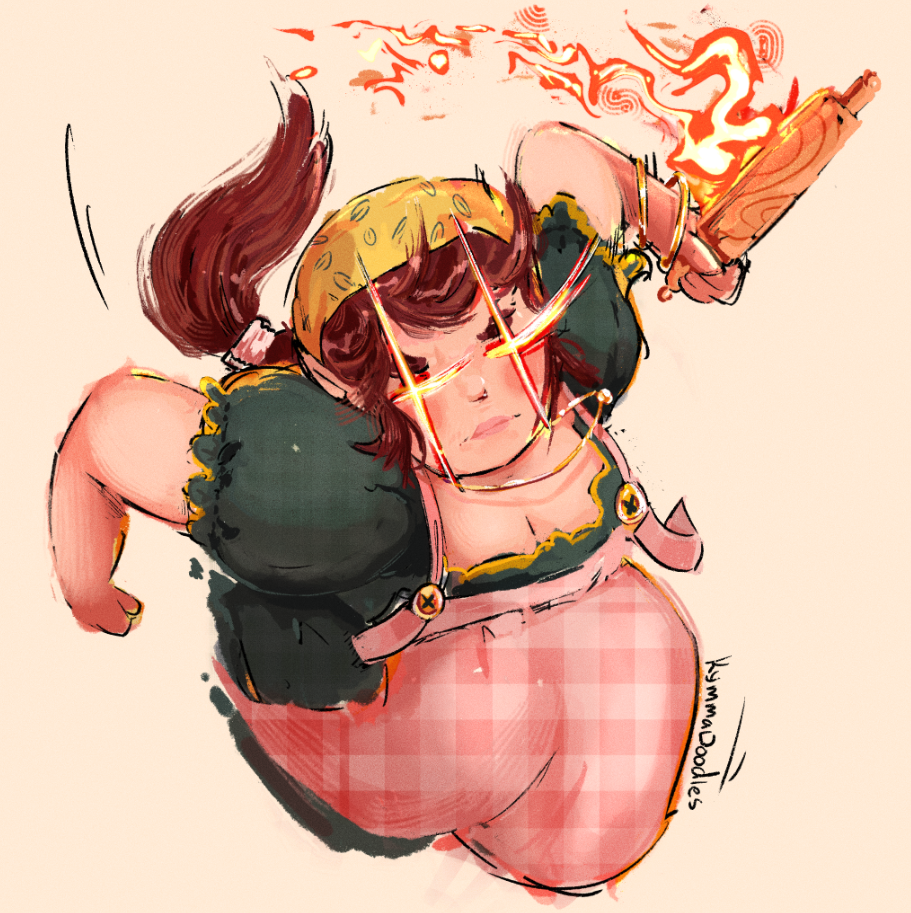 POV: Someone had the audacity to say they were still hungry..
✧˖°❀˖°✧❀ ❀✧˖°❀˖°✧
​



​
Last edited: